Welcome to Illuminate Energy, your trusted certified energy advisor. We help homeowners access grants and loans for transformative home upgrades. With our expertise and dedication, we empower homeowners to enhance their living spaces by incorporating sustainable and cost-effective solutions such as solar panels, energy-efficient windows, insulation upgrades and much more.
At Illuminate Energy, we understand the importance of a greener future and the significant impact it can have on both the environment and your monthly energy bills. That's why we strive to make the process of accessing grants and loans as seamless as possible. Our team of skilled professionals will guide you through every step of the way, ensuring you have access to the financial resources you need to make your dream home a reality.
We proudly serve homeowners from Grande Prairie to Yellowknife to Fort McMurray, and every community along the way, offering tailored solutions that meet your unique needs and budget. Whether you're looking to reduce your carbon footprint, increase energy efficiency, or simply enhance the comfort and value of your home, our comprehensive range of services has you covered.
Choose Illuminate Energy for unparalleled expertise, exceptional customer service, and a commitment to helping you unlock a more sustainable future. Contact us today to schedule a consultation and take the first step towards a greener, more energy-efficient home.
Meet the Illuminate Energy Team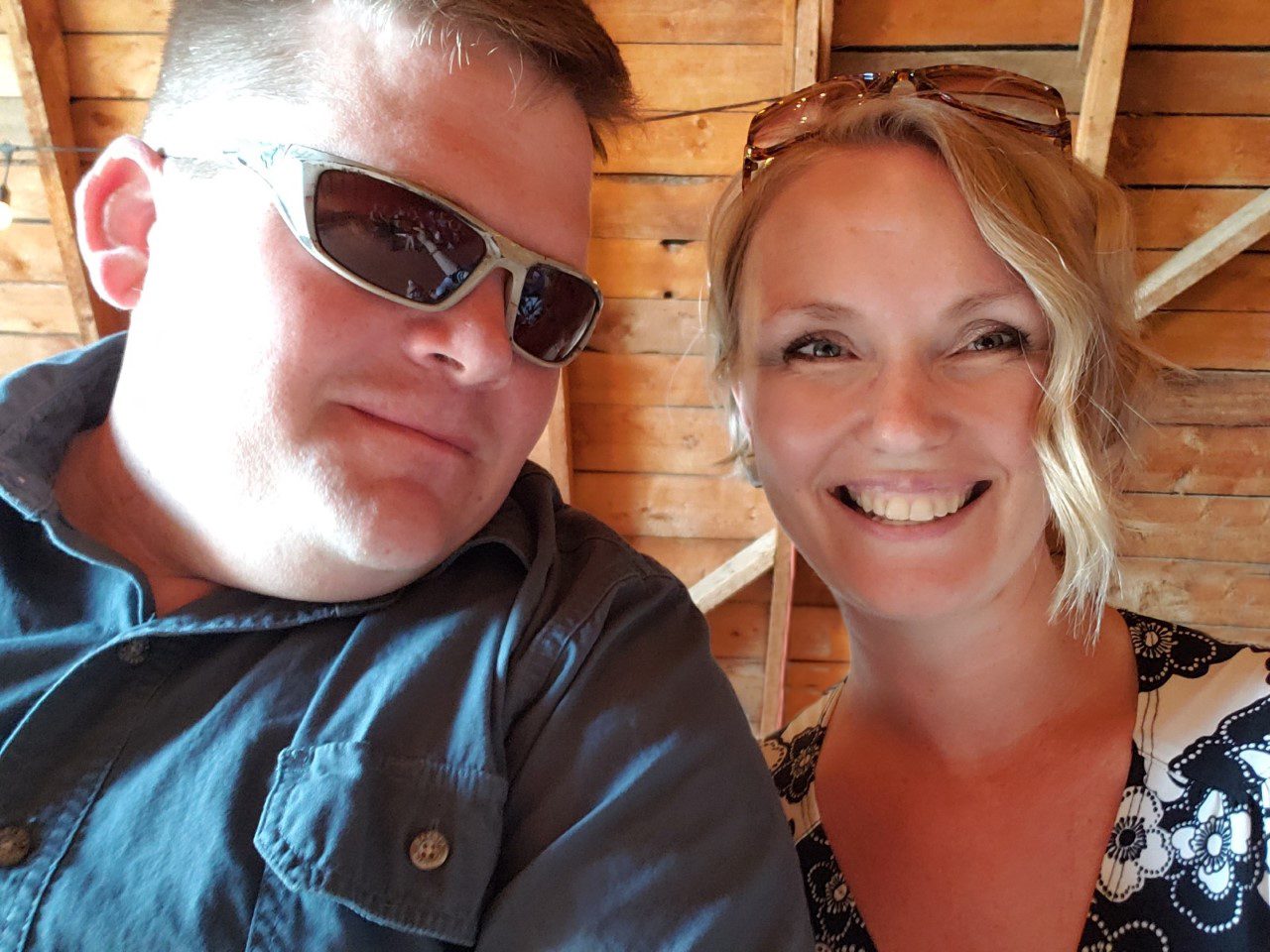 Introducing Matt and Tera Born, the dynamic duo and proud owners/operators of Illuminate Energy! With their unwavering passion for excellence and dedication to providing top-notch service, Matt and Tera have built a solid reputation in the industry.
Let's start with Matt, a highly skilled Master Electrician with an impressive 21 years of experience under his belt. Throughout his career, Matt has worked on a wide range of projects, from commercial and agricultural buildings to residential properties, including custom and passive homes. Since establishing Illuminate Electric in 2015, Matt has continually fine-tuned his craft, focusing on delivering nothing short of the highest quality workmanship to his valued clients. His unwavering commitment to exceptional customer service ensures that every project is completed with utmost care and attention to detail.
Supporting Matt's expertise is Tera, the talented office administrator of Illuminate Energy. With her multifaceted role, Tera handles a variety of crucial tasks, including office administration, scheduling, advertising, and much more. Her exceptional organizational skills and meticulous attention to detail keep the business running smoothly and efficiently, while her friendly and approachable nature creates a welcoming atmosphere for all clients and colleagues.
Together, Matt and Tera form a formidable team, combining their individual strengths to deliver comprehensive energy solutions and exceptional customer experiences. They are deeply passionate about their work and strive to provide the Peace Region community with accessible and valuable energy evaluations through Illuminate Energy.
With Matt's wealth of experience and Tera's invaluable administrative expertise, Illuminate Energy is your go-to source for reliable, efficient, and sustainable energy solutions. Trust in Matt and Tera's expertise, and let them illuminate your path towards a brighter and more energy-efficient future.
"Prime Property Management has used the services of Illuminate Electric for several years now. We find owner Matt easy to deal with and reliable. Illuminate has provided quality service on both our residential and commercial electrical needs. We recommend their services."
Brian Bildson
Prime Property Management
"I have used Matt for several projects and he has exceeded every expectation every time. Always courteous, always professional, always gives you a quality job!"
Roger Vanbraeden
True Dutch Painting
"We needed help with our overgrown Laurel Leaf Willow. Matt had the tools for the job. He was able to clear it away from the house, pergola and power line. Good job, Matt."
Clay Sproule
Homeowner
Have Questions? We Can Help!
Sign In with Illuminate Energy
Address
RR2 Site 1 Box 19
Wembley, Alberta
T0H 1S0